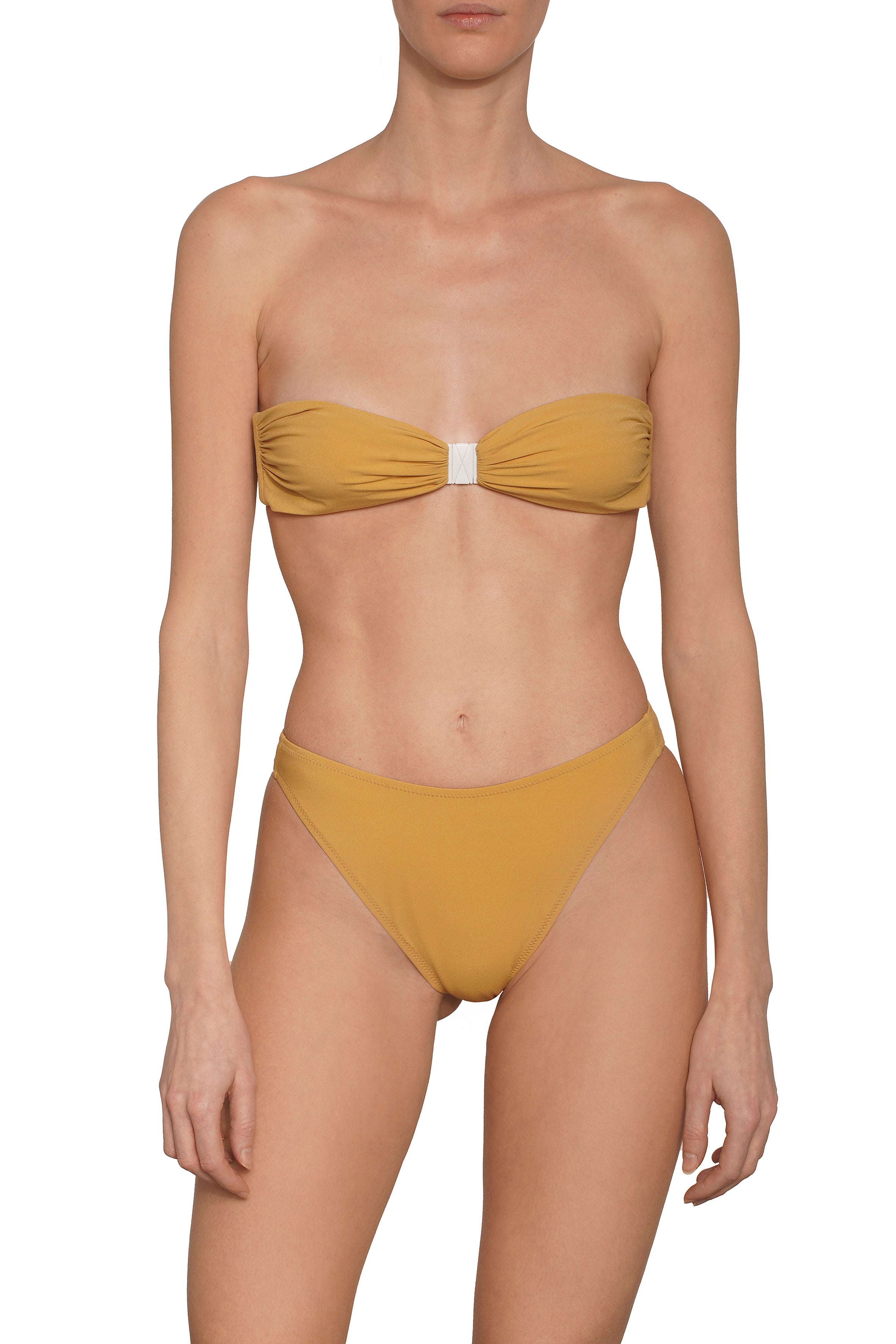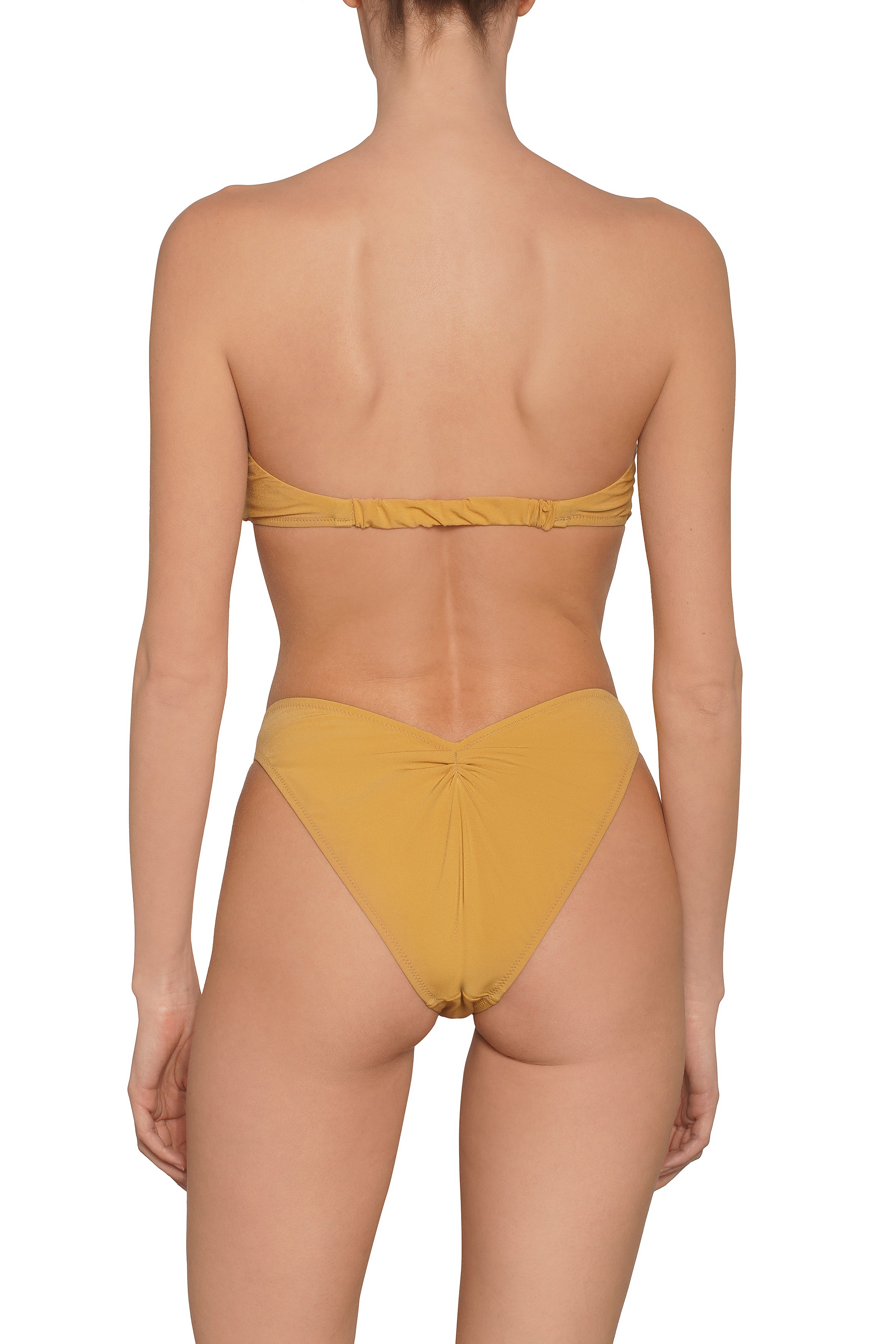 IZABEL BIKINI FASCIA IN OTTONE
"Reverse" is the attribute that describes the Izabel style.

The hook in recycled plastic to close the bikini strap is placed in the front,
contributing to breast support.
We then decided to also enhance the back side of the brief through a v-shaped seam and keeping the waist high.
IZABEL BIKINI FASCIA IN OTTONE